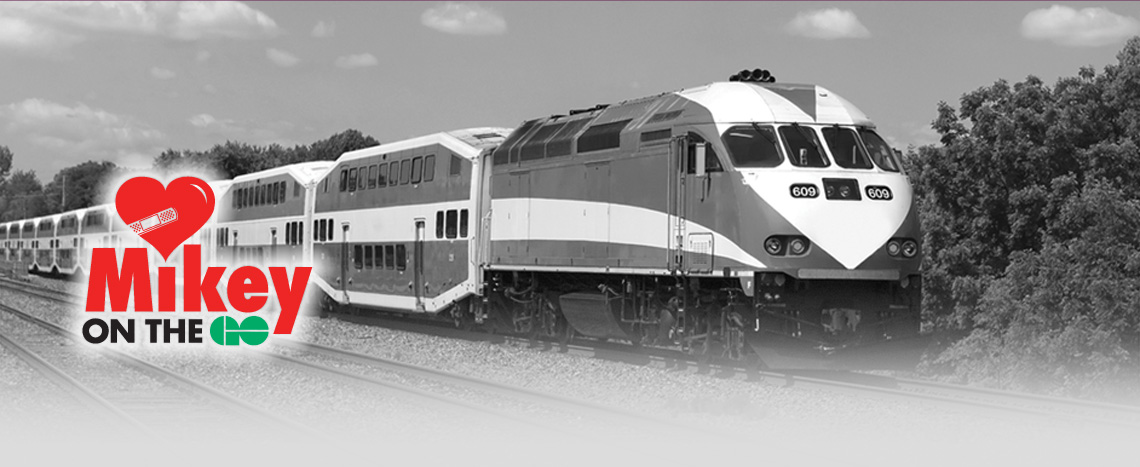 On a typical weekday in Toronto, more than 185,000 people step into GO Transit facilities, buses and trains expecting to arrive at their destinations. Maybe you are one of those travelers. And maybe, like George, you could end up somewhere other than where you were headed.
George ended up in the hospital after experiencing Sudden Cardiac Arrest while waiting for a train. Thanks to the Mikey on the GO program, a trained responder used a MIKEY during the first few critical moments to help save George's life.
The Mikey Network has installed MIKEYs throughout GO Transit facilities and trains, and GO staff has been trained in their use.
Now you can feel more comfortable using GO Transit, where saving lives is a GOing concern!