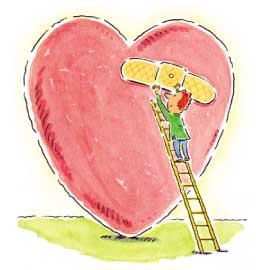 The Mikey Network is working to create public awareness and provide education about heart-healthy lifestyles. Currently we are focusing on the Mikey Young at Heart Program that places "MIKEYS" (public access defibrillators) with high-risk children who are in danger of sudden cardiac arrest, so they and their families can lead more normal lives knowing a MIKEY is always near at hand.
In addition Mikey will continue its program to educate today's youth about the importance of healthy lifestyles and what a MIKEY and awareness can do for those around them.
Through The Mikey Network, the beat goes on.