The Mikey Network has been established in memory of a partner and friend, Michael Hart Salem.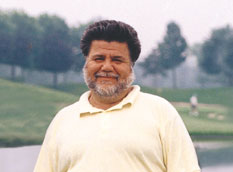 Mike was a great guy… warm, caring and sharing, with a smile that made everyone feel good. He was a wonderful father, husband, son, brother and friend to all.
Michael had a successful career with IBM until the early 1990s, when he became a partner in Herity. He was in charge of both sales and administration at Heathwood Homes until the summer of 2002. In June of that year, Mike experienced sudden cardiac arrest while playing golf in beautiful Muskoka.
His death was a tragic loss to everyone who knew him. We still miss his positive energy, his dynamic personality and ready smile. Mike was professional and personable, and respected the dignity of everyone he knew. Peppered with a contagious sense of humour, his personality was based on a foundation of giving and caring.
Heathwood Homes and Herity established The Mikey Network in memory of our dear friend Mike. The Network's goals today are to promote heart-healthy living and to place public access defibrillators, which we call Mikeys, in as many areas as possible.
So please join us and become a MIKEY MEMBER. Save a life. Help the beat go on…